Other publications by James
Choose a category to view, or simply scroll down the page to view all.
Books
The Speaking Piano (2012)
The Speaking Piano is a children's book, available in both printed and eBook form as well as in Webapp form on this very website.
In the story, Jack and Lily are brother and sister who both prefer spending time in their vivid imaginations rather than gawping at modern entertainment. So people think they are weird. When their parents take them to learn piano, their new music teacher encourages them not only to play, but to compose too. Soon people can hear what is going on in their vivid imaginations, and they are amazed. If you'd like a printed copy of this book, send me an email or call Anna on +614 33 024 354. The eBook versions are free, since this was an outreach project for the Goulburn Regional Conservatorium. All illustrations by Little Pink Pebble.
Sibelius 7 Music Notation Essentials (2012). Published by Course PTR, a division of Cengage Learning.
A project-based course in Sibelius 7 - in fact, the official Sibelius course internationally. There are many more details on my Sibelius resources pages.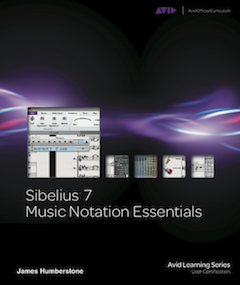 Theses
Cassations: Malcolm Williamson's operas for musically-untrained children.
Ph.D. Thesis (2013), part of a Ph.D. in composition at the University of New South Wales.
Abstract
Malcolm Williamson's ten cassations, mini-operas devised to introduce children to the operatic form, remain unique in a number of ways. Most importantly they are the only collection of work in this genre by an established art music composer intended for musically-untrained children. Many composers have written children's opera, sometimes as entertainment for children, performed by adults, and sometimes as opera to be performed by children. In the latter case, the great majority of composers write for specific ensembles or schools where music is taught by specialist music teachers to every child.
Very few established composers write children's opera for musically-untrained children. Only one has written a series of ten and single-handedly directed them with his own children, in primary schools and church groups, with physically and mentally handicapped children, and even with adult audiences and professional orchestras in the Royal Albert Hall and Sydney Opera House. Williamson's cassations were performed on nearly every continent of the world, hundreds of times, often under his own baton.
Largely ignored in the (itself scant) analysis of Williamson's body of work, the collection was of great importance to the composer himself. This thesis fills that void in the literature. It also suggests that the compositional concessions made by Williamson provide a model to other composers interested in writing opera for musically-untrained children. This speaks to the broader question of how composers can modify their compositional approach without losing their 'voice'.
A broad range of analytical methods are considered and compared with existing analyses of Williamson's repertoire for professionals (Gearing 2004; Kendall-Smith 1994; Philpott 2010). Implication-Realization analysis of melodic expectancy (Narmour 1990, 1992; Schellenberg 1996, 1997) is used in combination with analysis of structure, part writing, vocal support, range, and harmonic language to allow quantitative comparison to the writing for professional vocalists in Williamson's full operas and to summarise his approach to writing for musically-untrained children.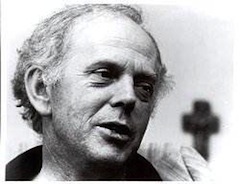 The Music of David Ahern.
Masters Thesis (2004), part of a Masters in composition at the University of Sydney.
Abstract
David Ahern (1947-1988) was a composer who spent most of his life in Sydney, Australia. He achieved a sudden and extraordinary prominence as a young composer following the success of his first two orchestral works, After Mallarmé and Ned Kelly Music. In 1968 and 1969 he travelled to Europe where he studied with Karlheinz Stockhausen and Cornelius Cardew.
On return from Europe Ahern began several performance and improvisatory groups which were modeled on what he had learned in Europe, in particular the recent inception of Cardew's Scratch Orchestra. After three tumultuous years of performances from 1970 to 1972, AZ Music, the only one of these groups remaining, threw off its 'Cardewian' influences and began to professionally perform new music. It folded in 1976 and it appears Ahern wrote no more music. After 12 years of unsuccessful career changes caused by severe alcoholism Ahern died and is little spoken of any longer in Australian contemporary musical circles.
The surviving documentation of Ahern's achievements in his short career are limited to a small number of journal articles by members of his performance groups, a few pages in a book on Australian composers, and the newspaper reviews that were published at the time.
This thesis draws together the existing published information that there is of Ahern's work and through creation of new source material (namely the documentary archiving of his estate onto CD-Rom and the recording of a series of interviews with some of those who worked with the composer) fills gaps left in the information available. It also seeks to discuss the influence, importance and individuality of Ahern's work and life.
The Prologue describes how I have divided Ahern's creative life from 1965 to 1976 into three distinct periods. Chapter 1 contains a literature review and a detailed explanation of my approach to creating and archiving new primary source material. Chapter 2 describes the first period of Ahern's career, and chapters 3 and 4 the second and third periods respectively. An Epilogue serves to draw together the threads of Ahern's work and life, and discusses its influence and significance not only in Australia but more broadly in an international context – a theme that pervades this entire thesis.
In addition to the thesis, I was able to access David Ahern's estate through its executor, Geoffrey Barnard. I scanned many letters, score fragments and other documents, and organised them into an interactive PDF. Make sure you open it in the Adobe Acrobat Reader, and allow it to open full screen, and links from one page to another should work.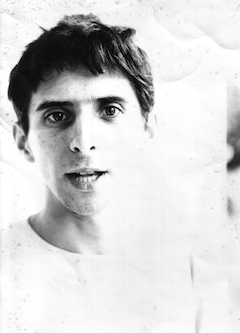 The Music of Howard Skempton.
Bachelor of Music (Honours) Thesis (1996), degree in composition at the University of Exeter.
Abstract
Although the music of Howard Skempton is presently becoming available to a wider audience, there is little literature on his background and compositional method. Only a handful of articles are available specifically on Skempton's music, and these presume at least a familiarity with both the American and English Experimental movements.
This Project, then, attempts for the first time to connect Skempton's musical background to the development of his composition from 1967 through to the present day. It is written in such a way that it can be approached by someone who may never have studied Experimental music before. The first chapter examines Skempton's roots and influences from within the movement; the second explains his approach to composition and the clear aesthetic that has developed from the influences cited in Chapter One; the third and fourth chapters are analyses (primarily structural analyses) of the best examples of Skempton's compositional method as explained in Chapter Two; the final chapter, or Epilogue, discusses the recent success of the music and places it within a wider postmodern context.
Because of the lack of many works before this one, this Project does not contain a literature review. It does, however, deal with issues raised in previous articles on the subject which are listed in footnotes and in the bibliography.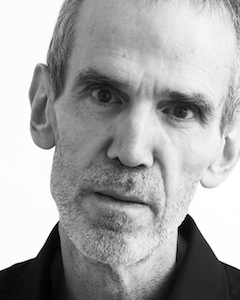 Conference Papers
Computer-Aided Analysis of a Composer's Approach to Writing For Musically-Untrained Children.
Paper given at the ASME XIX conference, 2013.
Abstract
This paper introduces analytical approaches combined for a detailed investigation of Malcolm Williamson's cassations, a series of "tiny operas" (Williamson, 1968a, p. 8) for musically-untrained children. The broader purpose of these analyses was to investigate the question of how Williamson, an established figure in contemporary music internationally, strove to maintain his compositional voice while making concessions for the ability of musically-untrained children.
A number of approaches were taken to analyse seven of the ten cassations in as much detail as possible. Williamson's notated tessitura was compared with research on the vocal range (Böhme & Stuchlik, 1995; Goetze, Cooper, & Brown, 1990; Heylen et al., 1998; Welch, 2006) of children who have not had specialised musical instruction (Flowers, 1998; Madsen & Madsen, 2002). Schellenberg's simplification (1996, 1997) of Narmour's Implication-Realization analysis of melodic complexity (1990, 1992) was used to calculate how easy or difficult the pitch content of each melody may be for cognitive processing by performers. In the case of these two analytic approaches, new and existing computer programs were used to analyse all children's vocal lines in every opera, creating an enormous amount of source data.
These analytic approaches were used in combination with traditional analysis of melodic shape, micro- and macro-structure, part writing, vocal support, and harmonic language to summarise Williamson's compositional approach to writing for musically-untrained children.
Combined, the analyses showed that Williamson modified his compositional approach to vocal writing in the cassations in terms of limiting range, melodic shape, proximity and structure when compared with his operas for trained children or professionals. He compromised less in terms of support for the vocal line and harmonic language (sections of some of the later cassations were found to be highly chromatic or multitonal). The importance of harmonic exploration in Williamson's body of work is seen as evidence that he sought to retain his compositional voice in the cassations while accommodating musically-untrained children.
Conference proceedings have not yet been published, but examples of the analysis to extend it are available by clicking here.